Christmas
is just around the bend... Are you still trying to decide on the perfect gifts - for the kids on your
shopping
list?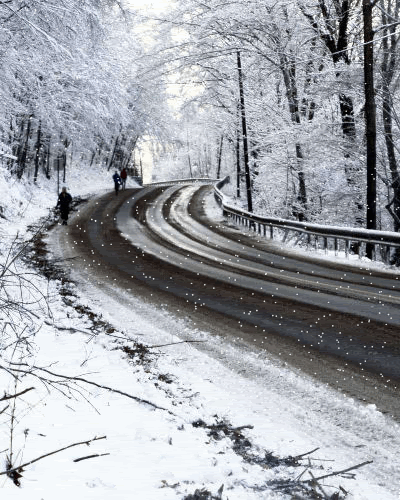 Well, thanks to Tasha Miller, today's Guest Author, she's giving
you the TOP Christmas toy
items that will surely help your gift selection become a whole lot easier.
Top 10 Hot Christmas Toys for Kids
As Christmas approaches it is a time for giving. Sometimes it can be a challenge picking the perfect gift can be at times a tough decision, specifically when shopping for the children on your list. choose from it can be difficult to figure out what toys kids want and will enjoy. So take the guesswork out of your Christmas shopping this year and review these Top 10 Hot Christmas Toys for Kids this holiday season.

1. Bakugan Battle Pack - Coming in random varieties and colors making them enjoyable to collect. Bakugan Battle Pack lets players to expand their collection of both Bakuman and the cards that go with them. This will make the game even more interesting due to the ever growing number of combinations.

2. The Wave Original Street Surfing Board - Everyone's talking about the new Wave Street Surfer. The Wave Street Surfer is designed to blend the excitement of snowboarding, surfing and skateboarding into one amazing design means youll have hours of fun riding it!

3. Razor PowerWing Caster Scooter - Self propelled, simply requiring a twist of your feet to start up the Razor Power Wing Drifting Scooter. The unique design with rear caster wheels and a double wing platform you stand on. Includes a patent-pending brake system incorporated in the 125MM front wheel allowing you to ride in style.

4. Wild Planet Hyper Dash - This fast paced game puts the players against electronic taggers that play music, calls out voice commands that tell you what needs to be done next in a race against time to tag as many targets as you can identify by number or color. Play solo or with up to 4. Designed to improve listening, coordination and math skills.

5. Bakugan Starter Pack - Made popular by the anime TV series "Bakugan Battle Brawlers". The Bakugan Starter Pack has everything that a player needs to start playing and racking up points by targetiing your Bakugan to land on the correct cards.

6. Fisher-Price Elmo Live! - You favorite fun loving friend Elmo from the popular childrens show Sesame Street is back! Life like complex actions with his mouth, head and arms while he sings, tells stories and even crosses his legs when he sits down on the stool included with your purchase.

7. Scene It? Seinfeld - Challenge yourself and or your friends to find out who actually knows more trivia about the famous sitcom Seinfeld by testing your knowledge with Scene It? Deluxe Edition Seinfeld DVD.

8. Blokus - Given the Mensa award for encouraging creative brain activity among children, Blokus is a new type of puzzle, that stimulates spatial thinking. Being the first person with no more puzzle pieces left is the goal of the game.. The only trick is your last puzzle piece must touch one of the other players pieces on at least one corner with the pieces already down on the game board. You can also try to block other players with your own pieces for even more fun.

9. Bakugan Battle Arena - From the popular by the TV anime show known as Bakugan Battle Brawlers, the strategy game uses Bakugan Warriors with names such as Fear Ripper, Robatallians and Juggernoid on the play field where you battle for points. Designed for children ages 4 and up, The Bakugan Battle Arena allows them to play on a large, black battle field collecingt points with their Bakugan Launcher or simply rolling them onto the magnetic cards in the arena causing the release of their fearsome Bakugan Warriors from inside.

10. Crayola Color Explosion Glow Board - Your child is going to love the Crayola Color Explosion Glow Board. Offering children an fantastic way to show their artistic talents. As they draw their pictures come to life and light up much like a neon sign. When lit, special lights inside the board cause the ink bring out a vivid neon glow. With a reusable surface -- ink erases in an instant -- making it good for hours of fun at a time.